Since I'm a teacher, we're kind of limited on when we can take our honeymoon. Our wedding is during my district's fall break. Luckily, I will have 2 weeks off before the wedding to finalize things. I will have another week off after the wedding. A few of those days we will be in California (San Francisco area) for our Chinese reception.
We have a nice spring break. It's about 3 weeks. However, if we have a lot of snow (like we did this year), we could lose up to 1 whole week of the break. That only leaves 2 weeks, which is kind of cutting it close to get to Europe and spend a good amount of time there.
FI has never been to Europe. I am very lucky to have been 3 times. Summer 1996, I studied in France for 1 month, spending a week in Paris, 2 weeks in St. Malo (where I urned 16), and a week in a small town near Rennes. Summer 1998 I traveled to Europe with a group from my high school right after I graduated. We went to England, Ireland, Scotland, Wales, and France (Paris again). My longest trip was in 2001, when I spend a little over 2 months in Europe. I studied in Paris for about 6 weeks, living with a French woman. It was an amazing experience living in Paris! A few friends and I took some weekend trips to Belgium and Italy (Rome and Venice). My parents and sister flew over to meet me. We rented a car and drove around Europe, visiting Switzerland, Germany, Austria, Italy (Venice, Rome, Florence, Milan). I have been itching to return to Europe for quite some time!
We are waiting until June to take our honeymoon. I am SO excited! Our trip is going to be amazing. This is our tentative plan right now. We can't book some of the things this far out. We're hoping to finalize plans around the time of the wedding.
June 10th - Leave for Paris
June 11th - Land in Paris; take the night train to Venice (walk around Paris a bit if time)
June 12th - Arrive in Venice. Spend the day exploring Venice.
June 13th - Walk around Venice a bit in the morning. Board our cruise (Royal
Caribbean).
June 14th - 19th - Cruise. We will visit Split, Croatia and several locations in
Greece - Corfu, Athens, Mykonos, and Katakolon (near the
Olympia site).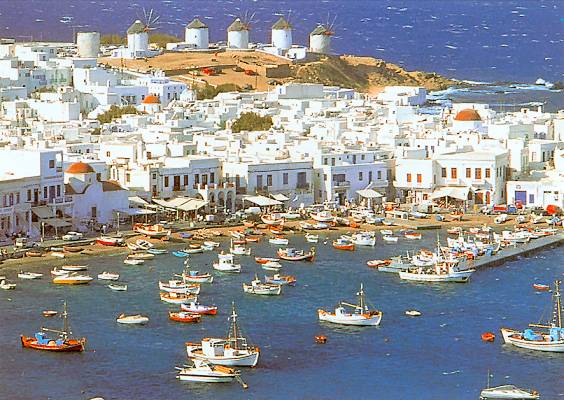 June 20th - Return to Venice. Take the train to Rome. Overnight in Rome.
June 21st - Day in Rome (Vatican, Sistene Chapel, Colosseum, etc.)
June 22nd - Morning/afternoon in Rome. Night train to Paris.
June 23rd - Day in Paris.
June 24th - Day in Paris.
June 25th - Day in Paris.
If we have time, FI would like to take the Chunnel and visit London for a day or two. June 26th is a Friday. We might try to plan it so we arrive home on Sunday. We'll see....
I have a list a mile long of things to see in Paris. I definitely want to take FI to the museums (Musee d'Orsay, Louvre, Musee Rodin - The Thinker, etc.) We obviously will visit la Tour Eiffel, l'Arc de Triopmhe, and le Champs Elysees. Notre Dame, Sainte Chapelle, and Montmartre are beautiful churches. There's a million more places to visit. I'm going to have to do a bit of research/reminiscing to make sure I don't forget any of my favorite places! Les Jardins de Tuileries is a nice place to visit as well. If we have time, I'd like to go to Versailles again. Since FI has never been to Europe, he has never seen anything even close to the likes of Versailles!