I left on the 26th to head out to California (near San Francisco) where FI's family lives. The flights were awful. I ended up having about a 2 hour and 45 minutes layover in Denver. My connecting flight was cancelled, so we had to reschedule for a flight that left about 30 minutes later. Then, the crew was late from wherever they were coming from. We also had the same problem with the crew on the way home.
California was fun! The thing I think I enjoyed the most was horsebackriding in the mountains. It was beautiful! Unfortunately, we were only able to go at a slow walk; no trotting allowed. I plan on looking into taking some lessons again. When I was in middle school, my sister and I took riding lessons for a few years. We rode English style, which I prefer.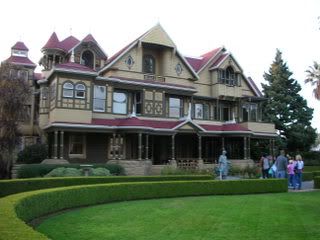 We also went to the Winchester Mystery House. It was a very interesting tour! Sarah Winchester built an enormous house. She was a little bit nutty. It's definitely worth looking into if you're in the San Francisco area.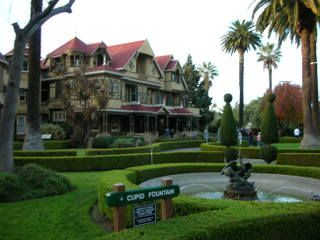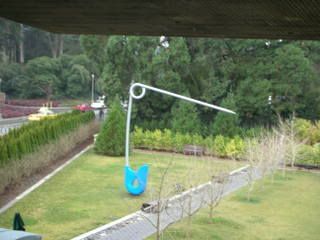 We visited the De Young (hope I spelled it right) Museum, which is a modern art museum in Golden Gate Park.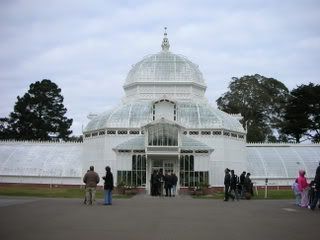 In Golden Gate Park, we also went to the flower conservatory. They had some very beautiful flowers.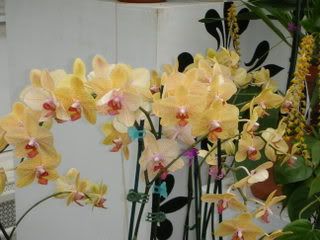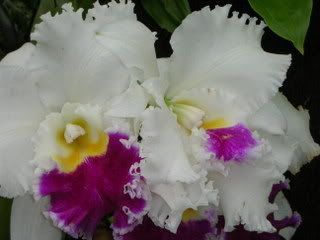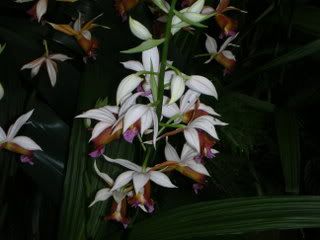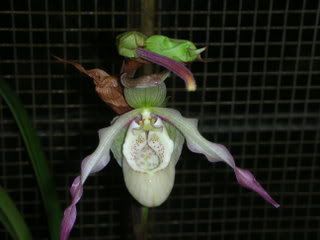 We saw the house below driving around San Francisco. I thought it was a bit overkill on the Christmas decorations and had to take a picture.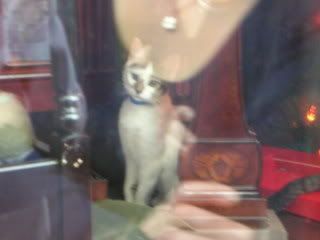 In Union Square (I think that's the name), Macy's has some really cute window displays. They had 3 displays with cats to raise money for the ASPCA. A guy was standing outside collecting money for them. The cutest was the display with 2 kittens. The kept chasing each other and running around. Unfortunately, the window reflected a lot, so my pictures aren't very good.
We did a lot of other things, too, but I don't want this post to be too long! Overall, it was a good trip!